Wax Members and Major Players
The Band:
David Kagan – lead singer, percussion, songwriter.
Rob Hyman – keyboards, vocals, songwriter.
Rick Chertoff – drums, songwriter.
Rick Levy – guitars, vocals, songwriter.
Beau Jones – bass, vocals, songwriter.
Team Members and Supporters:
Manager John David Kalodner became a legendary A&R man for Atlantic, Geffen, and Columbia. He helped create Foreigner, signed Phil Collins, and was involved in the careers of many superstars including Aerosmith, Cher, and AC/DC. He is considered a true music industry guru, and has recently retired. But the first band he championed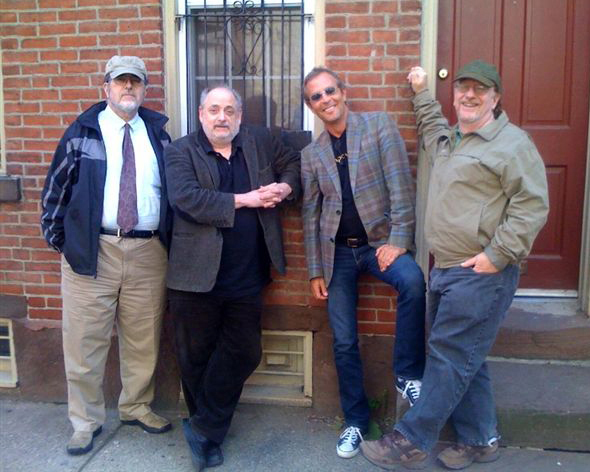 was…Wax.
Manager Bill Sisca has gone on to become one of the nation's top infomercial producers and directors, as well as having directed major label music videos in the 80's and 90's. During the Wax days, Bill produced the demo sessions, and booked all the live performances, cultivating the relationships crucial to the band.
Other Wax team members and supporters included famed entertainment attorney Lloyd Remick and Lightyear Entertainment founder and CEO Arnie Holland, who was first inspired to become an entertainment lawyer and entrepreneur by his friends in Wax.